Norwich Tech Student Wins First Place in Poster Contest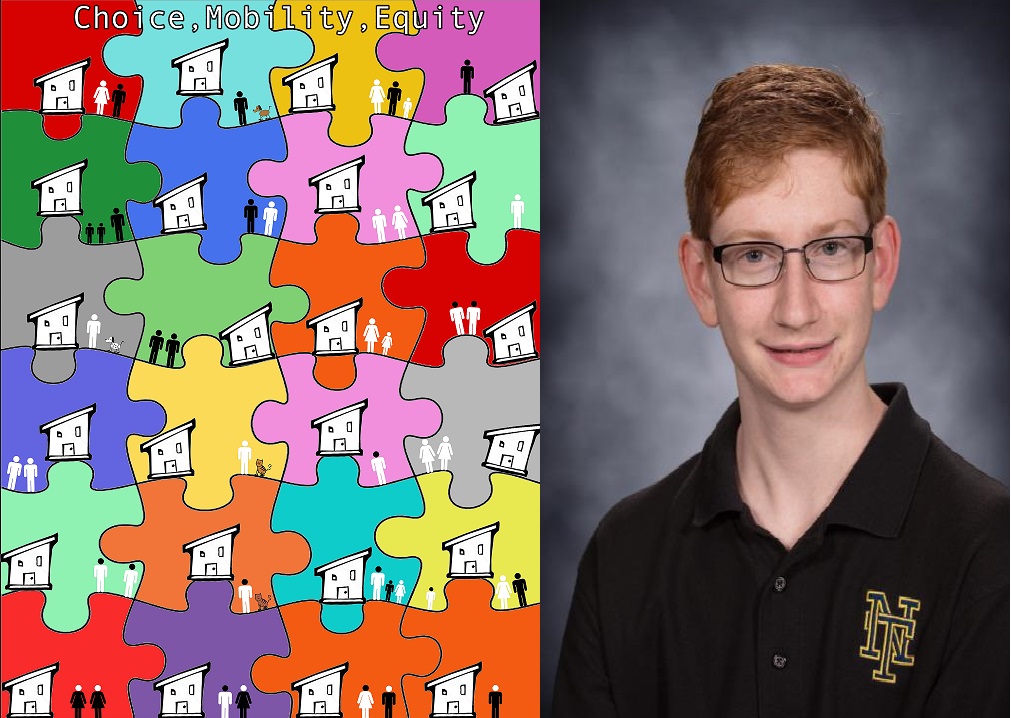 Norwich Tech Graphic Technology Sophomore, Joe Barberi, was chosen as the 1st place winner of the Connecticut Fair Housing Center's annual poster contest. Joe and a guest are invited to the annual "Loving Dinner" on May 10th at The Bond Ballroom in Hartford, CT. Joe will also receive $500 as 1st place award for winning the contest.
Educational materials pertaining to the Fair Housing Act were supplied by the CT Fair Housing Center, and served very beneficial to the project's conceptualization. Students utilized this information when acquiring content, color pallet, typography and in creating visuals for their projects. Preliminary "rough" sketches were created en route to our completed design projects on the computer where Adobe creative design programs were utilized for design and pre-press production. Our poster project assessment concluded with submitting the posters to the CT Fair Housing Center representative, as well as participating in an in-class work-share where students were given a forum to explain their creative decisions within the poster, and an opportunity to discuss as a group and learn from each other.
Info about the poster contest: https://www.ctfairhousing.org/poster-contest/ )