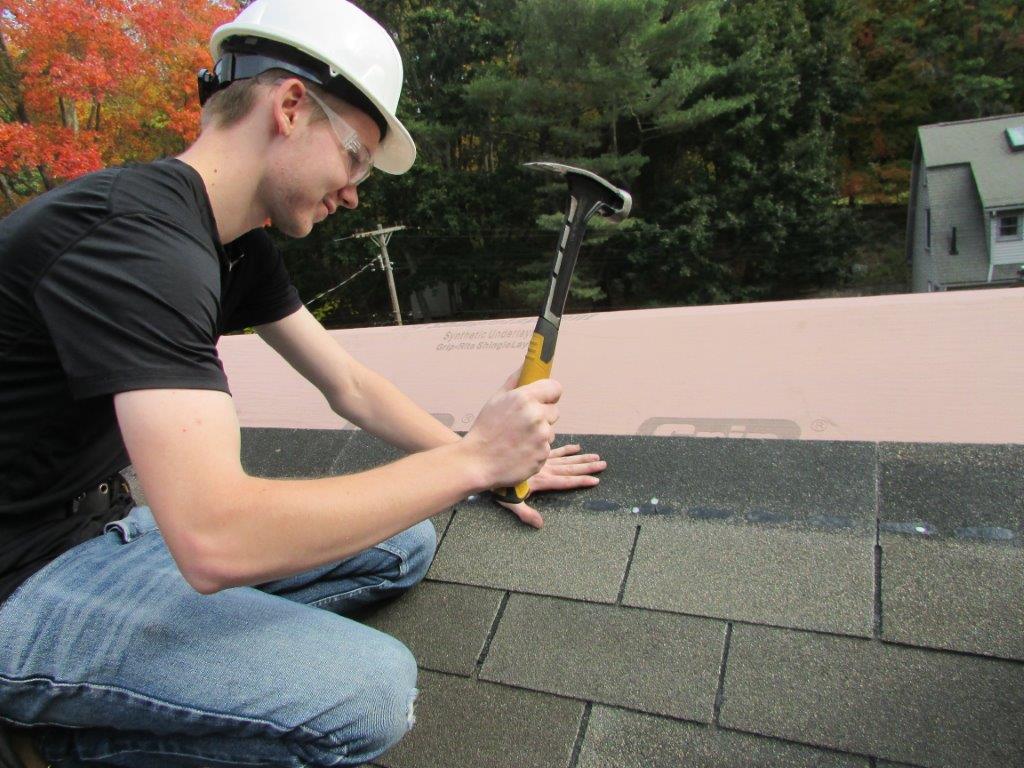 Connecticut Technical Education and Career System's Carpentry course breakdown by grade. Each student is required to complete four years of a Career Technical Education program.
| Grade 9 | Grade 10 | Grade 11 | Grade 12 |
| --- | --- | --- | --- |
| 3 Credits | 3 Credits | 3 Credits | 3 Credits |
| Exploratory and Introduction to Carpentry | Cabinetry/Millwork | Carpentry – Residential Construction | Carpentry – Residential and Commercial Construction |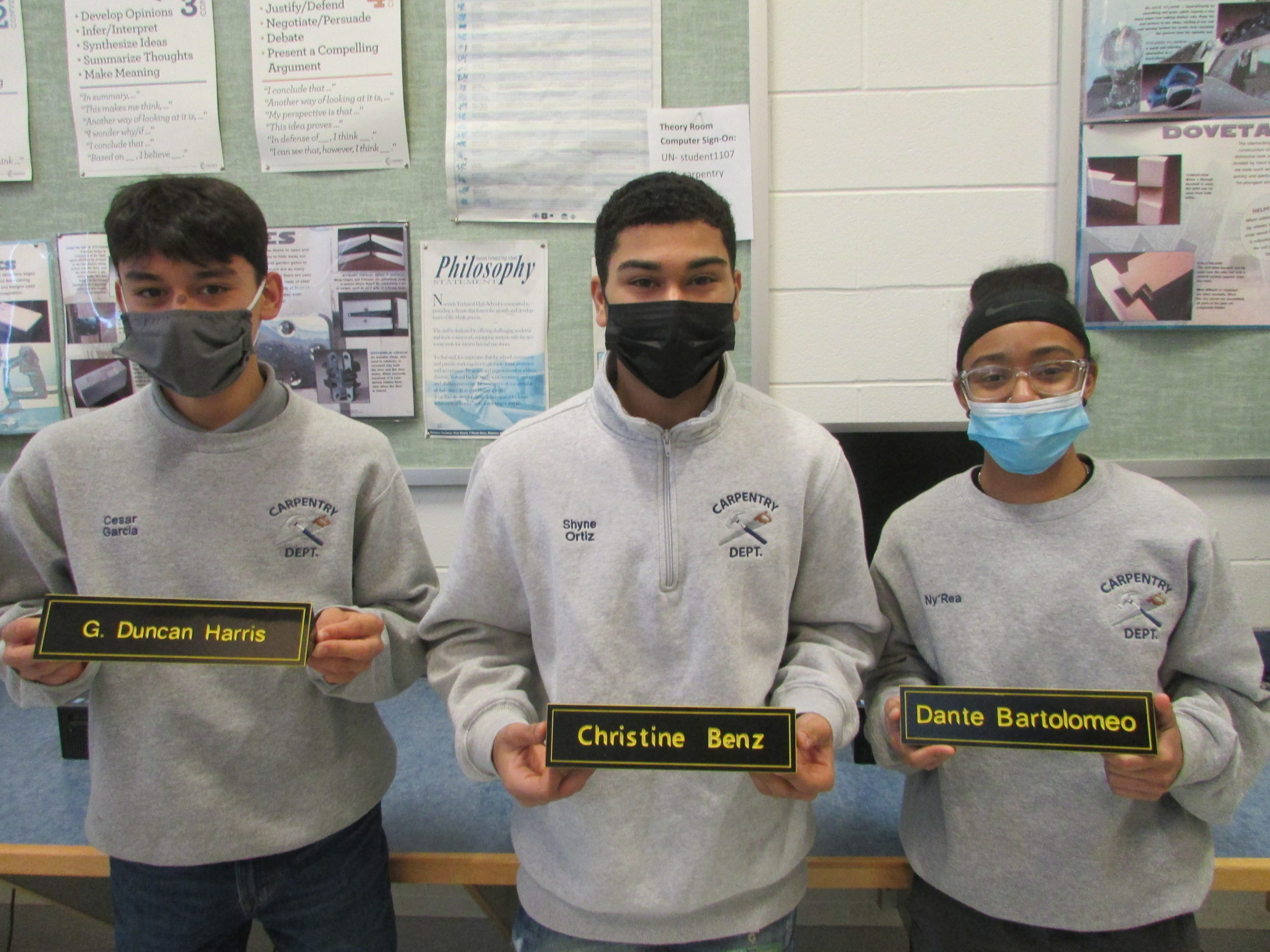 Norwich Tech Carpentry students created nameplates for the CTECS System board members meeting held at Norwich Tech Dec. 15. The nameplates are cut using the CNC router in Carpentry. The wood blocks are cut into a triangle on the table saw then sanded and painted. Pictured with the nameplates are Sophomore Carpenters (L-R) Cesar Garci-Grave, Shyne Ortiz, and Ny'Rea Hodges.
Instructors
COURSE DESCRIPTIONS*
Students successfully completing this course of study will be able to pursue a two-year construction technology degree or a four-year engineering degree. Students can obtain immediate employment in the carpentry field. Employment opportunities in residential and commercial construction include: framing, remodeling, cabinetry and millwork, custom woodworking, CNC (Computer Numerical Control) operator, drywall hanger/finisher, concrete formwork, yacht woodworking, roofers, siding installers, flooring installers, furniture maker refinishers, general construction worker, facilities maintenance construction labors and lumber supply employment.