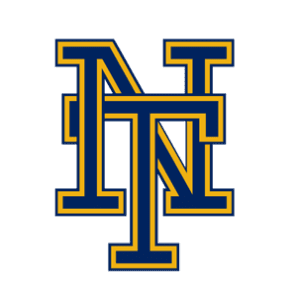 Norwich Technical High School is located in Southeastern Connecticut. We have almost 700 students from 48 towns and enroll grades 9-12. We also offer adult education.
NEWS & ANNOUNCEMENTS
UPCOMING EVENTS
There are no upcoming events at this time.
CONNECT WITH US
The Connecticut Technical High School Family Engagement Program is a partnership between families, schools, students and community, all with the important goal of increasing student achievement. Partnerships can improve school programs and school climate, provide support for families, increase parents' skills and leadership, connect families with other families in the school and connect families with others in the community. With frequent interactions and communication between schools, families and communities, our students will hear the same message, from all the partners, of the importance of school, of hard work and of contributing to the community. Our system encourages families to partner with the school through the Family Engagement Action Team. Participation does not require a parent or family member to be a member of the Parent/ Faculty Organization. Facebook is another way we are connecting with our Norwich Tech families!
Norwich Technical High School
Friday, October 30th, 2020 at 11:09am
HYBRID SCHEDULE: November 2-6th A cycle:
REMINDER: Virtual students must log in to every class starting with homeroom at 7:18am to be marked as present and then follow their bell schedule which can be found on PowerSchool.
Monday...
Wednesday, October 28th, 2020 at 9:00am
Reminder the marking period closes November 10th, less than two weeks away! Parents and students make sure you are utilizing PowerSchool to check grades and also check in with teachers and grade level school counselors for support. https://t.co/CXx3l7dVzL

Thursday, September 10th, 2020 at 11:34am
The Class of 2021 MUM's fundraiser is going on from September 12, 2020 to September 27, 2020! Please support our seniors!
The cost for these large MUMS is $6.00 each. Parents can purchase tickets for the fundraiser by contacting senior class advisor, Aleatha Pelloni at 8608922179 https://t.co/wLKpN3g21y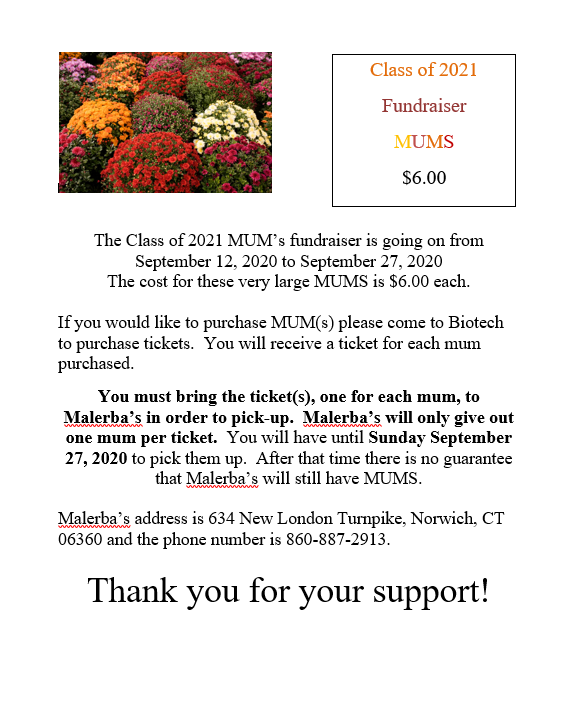 Wednesday, September 2nd, 2020 at 2:38pm
Tomorrow starts school for all grades!!

Thursday September 3rd and Friday September 4th:
Grade 9: In school for Trade Exploratory
Grade 10: Virtual Academics
Grade 11: Group A (Last Name A-L) Virtual Academics, Group B (Last Name M-Z) in school Academics
Grade 12:Trade Virtual
Monday, June 29th, 2020 at 11:40am
Congrats to John Green a 10th grade HVAC student! John received a $2,024 CHET advanced scholarship. In just three short years, John you will be walking the graduation stage. #NTProud https://t.co/HoSHTMxZug